Announcing Enhancements for Carbon Black Cloud App for Splunk

Posted on March 1, 2021
---
We're pleased to announce enhancements to the VMware Carbon Black Cloud App for Splunk 8. This app provides an updated solution for customers to access their Carbon Black Cloud Endpoint and Workload features and data within the Splunk console. Out-of-the-box, this app provides holistic visibility into the state of your endpoints and workloads through customizable dashboards and alert feeds in Splunk.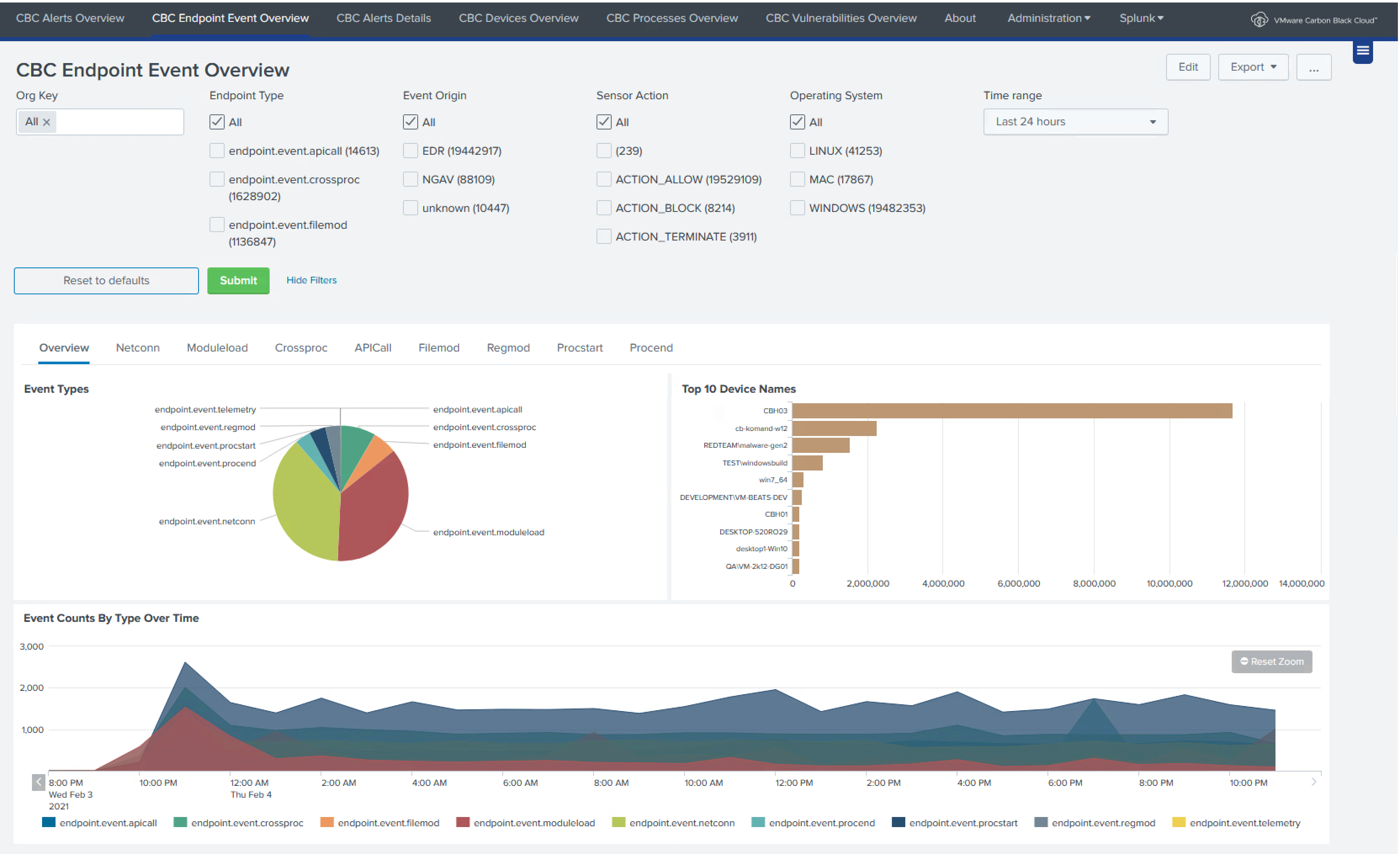 Enhancements include:
Built-in Data Inputs:
Device Control Alerts
Audit Logs
Live Query Results
Vulnerability Assessment
Common Information Model for:
Alerts
Endpoint/Process
Vulnerability
Malware
Dashboards:
Devices
Processes
Vulnerabilities
Alert Actions / Adaptive Response:
Run Live Query
Dismiss Alert in CBC
Update Device Policy
Ban Hash
Get Process Details
Get Enriched Events for an Analytics Alert
Customers who are currently using one of the legacy Carbon Black Cloud Splunk integrations are encouraged to adopt this application in order to leverage the latest features and capabilities. Resources:
For questions, please reach out to the Carbon Black Developer Network.