Back to Blogs
Announcing the Postman Workspace

Posted on August 14, 2023
---
The Carbon Black Postman Collection is now available in a public workspace here. Use this to quickly try out APIs and evolve the search criteria that will work for your use cases.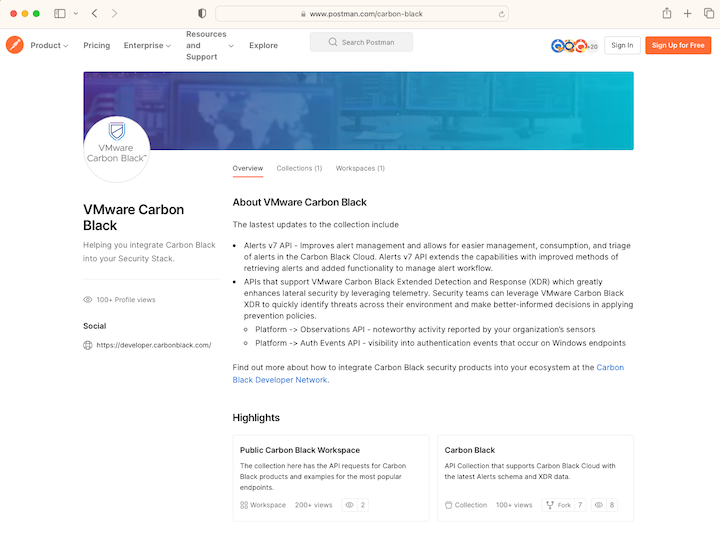 To use the collection you will need a (free) Postman account, but you can browse without logging in.
Start by opening the workspace at https://www.postman.com/carbon-black.
Browse to the APIs you're curious about. The postman folder structure matches the menu structure on the Developer Network.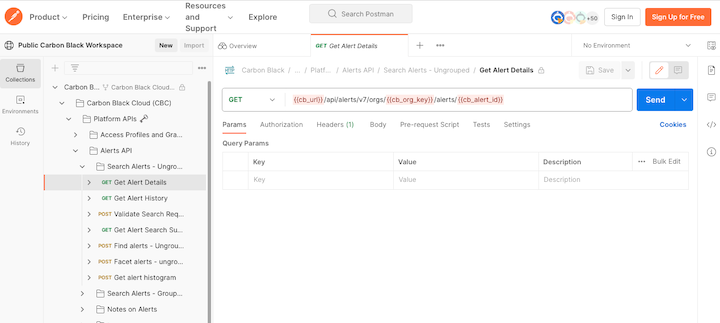 To try the APIs, use the ... next to the collection name to fork the collection into to your workspace.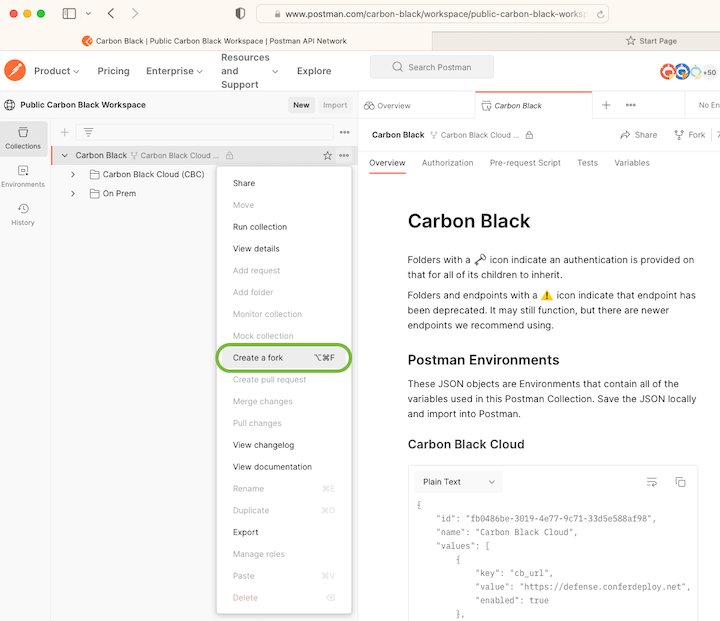 The collection makes heavy use of environment variables. This can also be viewed:

And forked to set the values for your environment.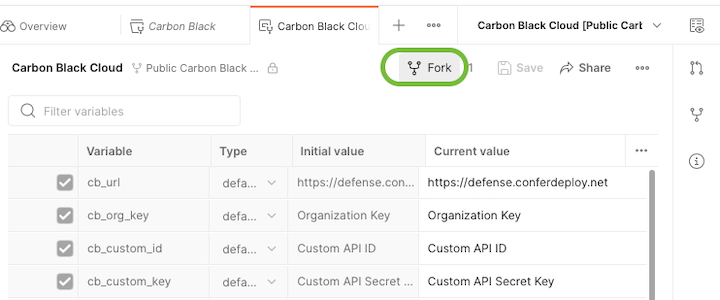 So you're already using the Postman Collection?
That's great!
If you have used the published collection documentation here, it is the same underlying collection. You don't need to change anything - accessing the collection from the workspace gives more functionality; But do make sure you've got the latest updates such as the Alerts v7 API.

If you used this old workspace https://www.postman.com/vmware-carbon-black please move to the new one.

The collection here is deprecated and out of date:
Current, supported, please use it and give us feedback:
Resources
For more information, check out the resources below:
Have questions or feedback?